I LOVE ZOMBIES ON MY HEAD!
I told you I was making a hat. Here is my prototype. It's a ZOMBIE!
Empty Head
See my boreing head? It does look like it might be hiding some tasty brains though. (oh and what a great hair day I was having tonight! And a good boob day also - that's so damn RARE! At least I have photographic proof.)
Zombie Hat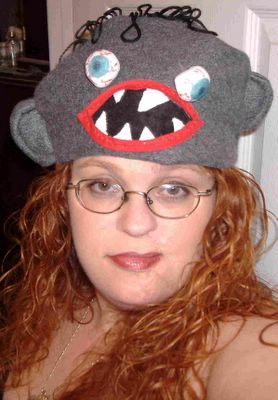 Mmmmmmm... nothing keeps brains warm like a nice hungry ZOMBIE!
Zombie hat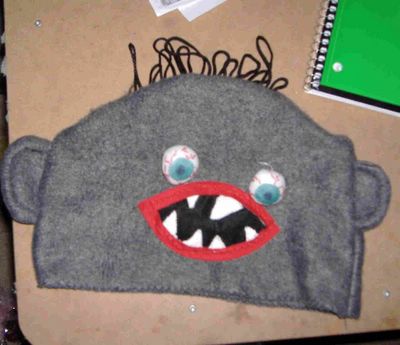 BRAINS!
I'm still working out the hat style. I like how the face and eye balls came out, but I'm not keen on the shape. Will be working on it - stay tuned for more disturbing hats.